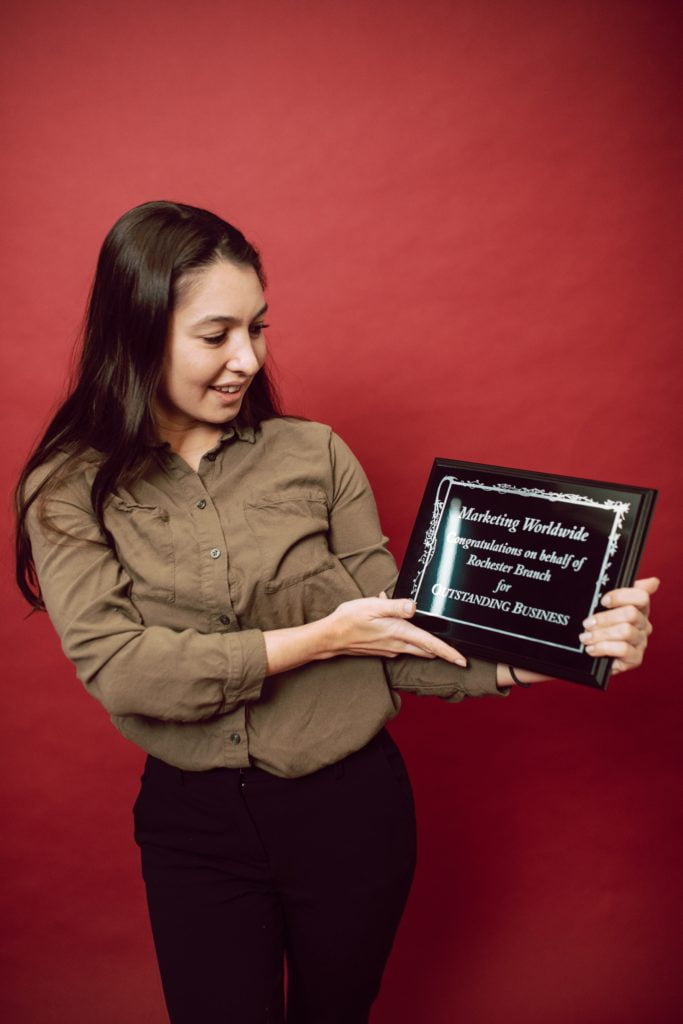 I love awards – not only do they recognize amazing entrepreneurs, business, initiatives, people, etc – but it's a great form of FREE PR.
Why? Because the organization running the awards, will promote the finalists and the winners. They do all the work for you.
In order to raise it's own profile, and create more prestige about its awards, the award organization must promote itself. This is PR 101. And of course one of the best stories is about the finalists and of course the winners.
So the next time you see an awards entry/seeking nominations – go for it! Don't play small and think "I'll never win", or "I'm not big/important enough to win". Own your power and your awesomeness, and apply.
And if you make finalist (see you don't even have to win) – you'll be included in email newsletters, social media, public relations stories and ad campaigns. You can also list being a finalist in your bio, LinkedIn, etc, forever.
If you do win – the ROI is even bigger, because it's free ongoing PR. Awards will often use winning alumni as judges, for stories on previous winners and a multitude of other ways. You/your company can also undertake your own PR campaign, about the win.
Ps – make sure to write a great submission package. It needs to be well-written, full of concrete information and actual achievements. This is not the time to half-ass something.